Plesk installeren op Windows Server 2019
In dit artikel leggen we uit hoe je Plesk kunt installeren op je Windows Server.
Vereisten
VPS of Dedicated Server met Windows Server 2019 installatie.
Je moet via Remote Desktop Protocol ingelogd zijn als administrator.
Stap 1: Log in met RDP op Windows Server 2019
Maak verbinding met jouw server met de logingegevens die je kunt vinden in het klantenpaneel. 
Stap 2: Plesk Installer downloaden
Ga naar  https://www.plesk.com/blog/various/how-to-install-plesk-on-windows/ en klik op Plesk Installer.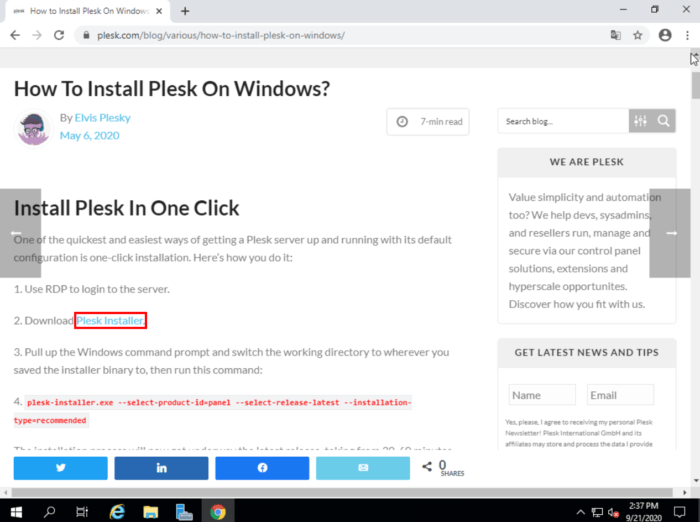 Klik op de download om de download te starten.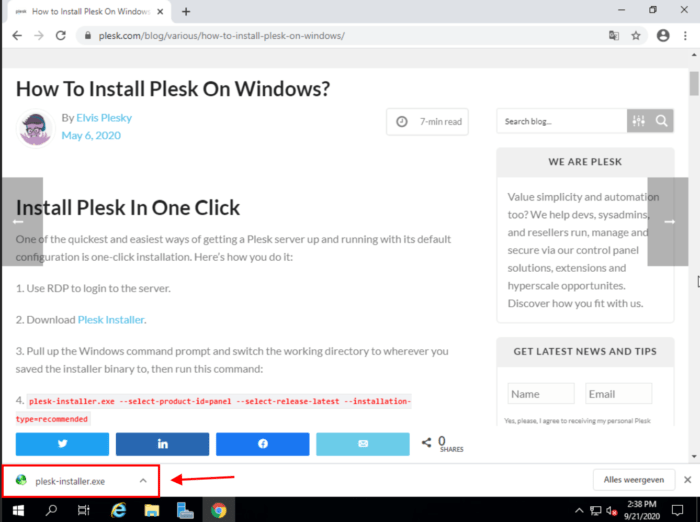 Vervolgens zal dit venster tevoorschijn komen. Klik op Yes om de app toestemming te geven om veranderingen toe te passen.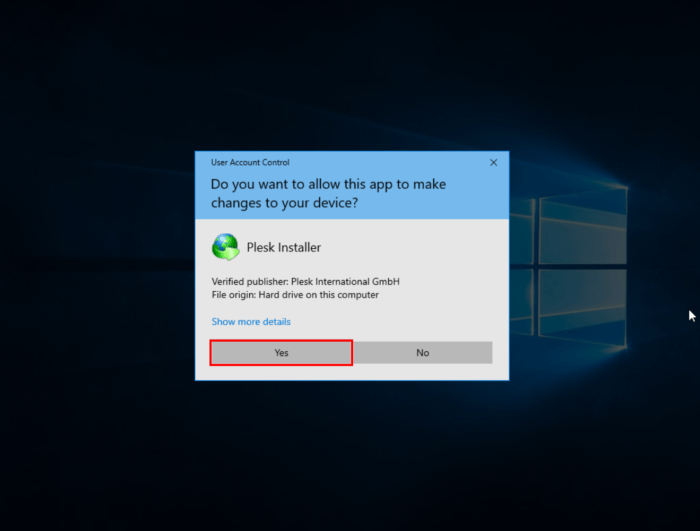 Stap 3: Inloggen Plesk Installer
Voer bij Password je wachtwoord in en klik op Log In.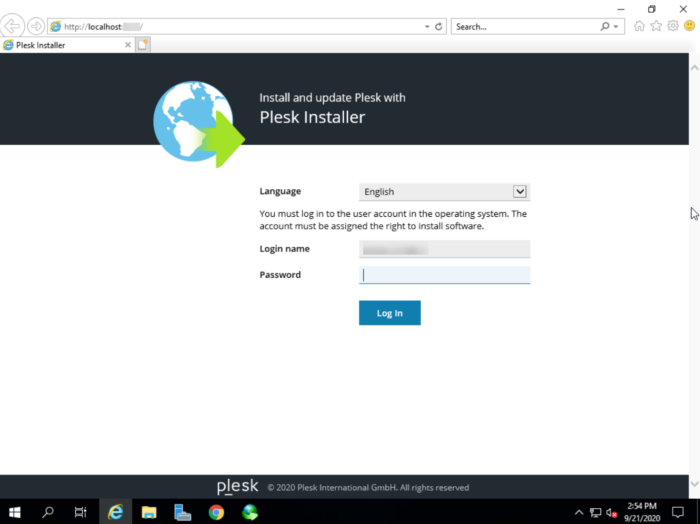 Klik vervolgens linksboven op Install or Update Product.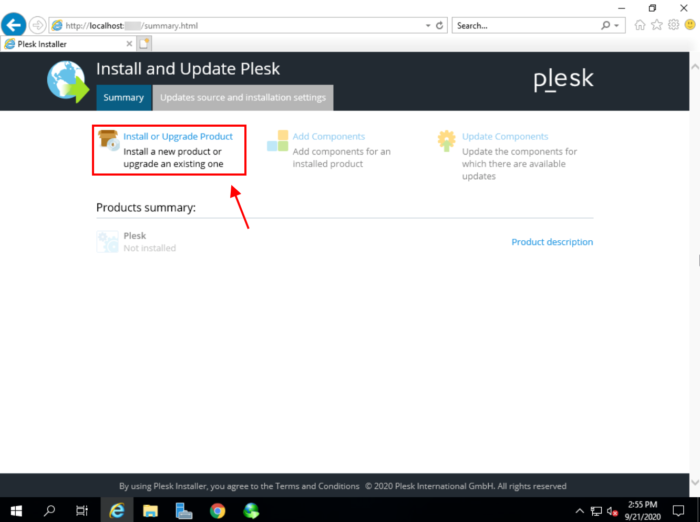 Selecteer Plesk en klik op Continue.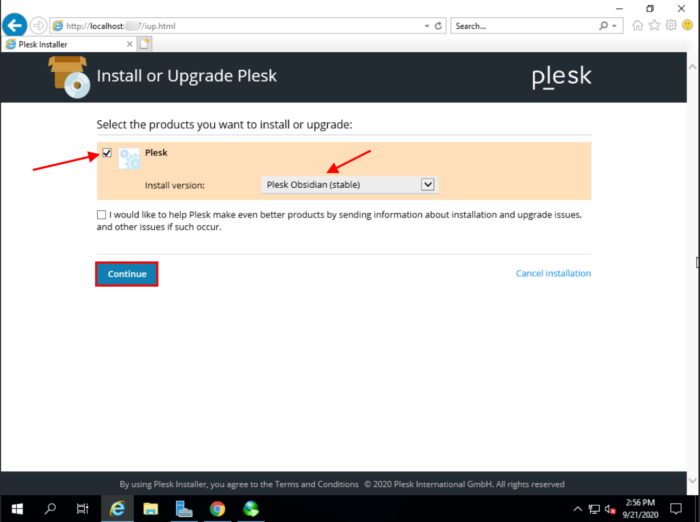 Vervolgens beslis je bij  Installation Type of je de Recommended versie, de Full versie of de Custom versie wilt maken. Als je een keuze hebt gemaakt, klik je op Continue.
The Full version contains: Plesk, AWStats, MailEnable Standard Edition, BIND DNS Server, Microsoft DNS Server, SpamAssassin, MySQL ODBC 3.51 driver, phpMyAdmin, myLittleAdmin, Webalizer, Horde webmail, Plesk Premium Anti-Virus, SEO Toolkit, SSL Itl, Repair Kit, PHP Composer, Advanced Monitoring, Node.js hosting features (Node.js, Node.js IIS module, and Node.js Engine) and Microsoft ASP.NET Core hosting features.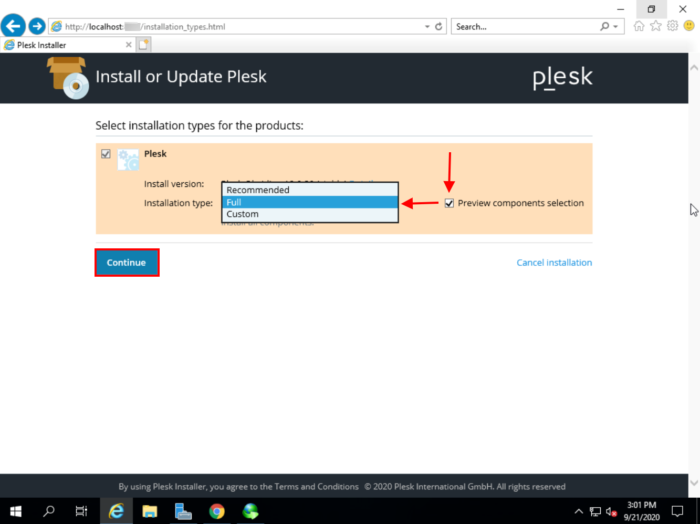 In het volgende venster, kies je jouw administrator wachtwoord. Zorg ervoor dat je het goed onthoud. Nadat je een wachtwoord hebt gekozen, klik je op Continue.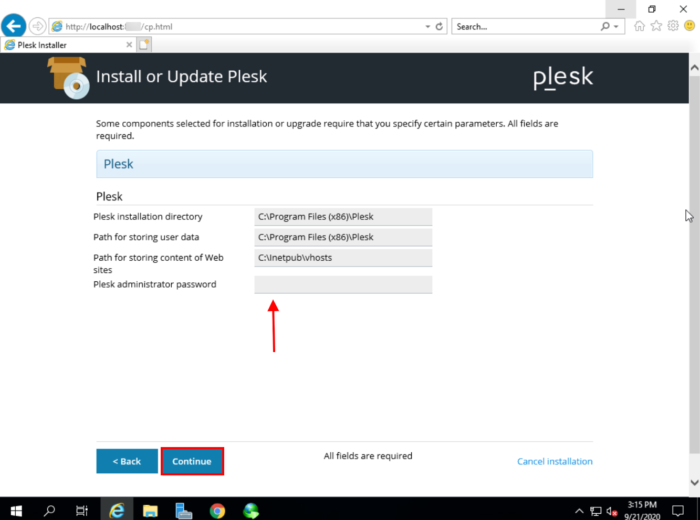 De installatie zal nu beginnen. Dit kan een tijdje duren.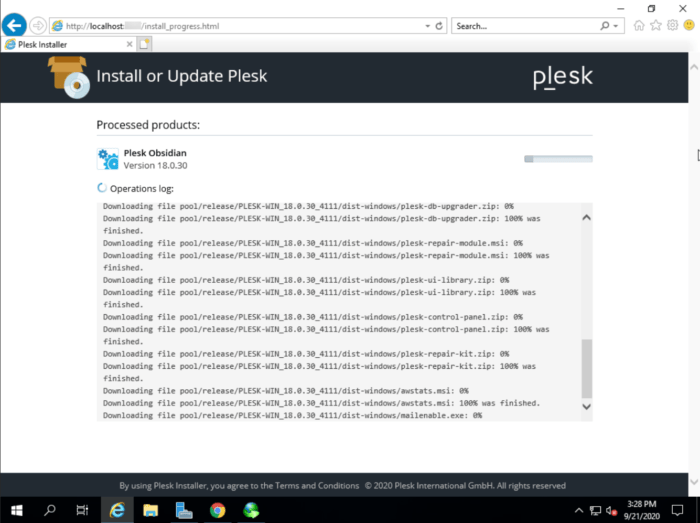 Als de installatie klaar is, klik je op Ok.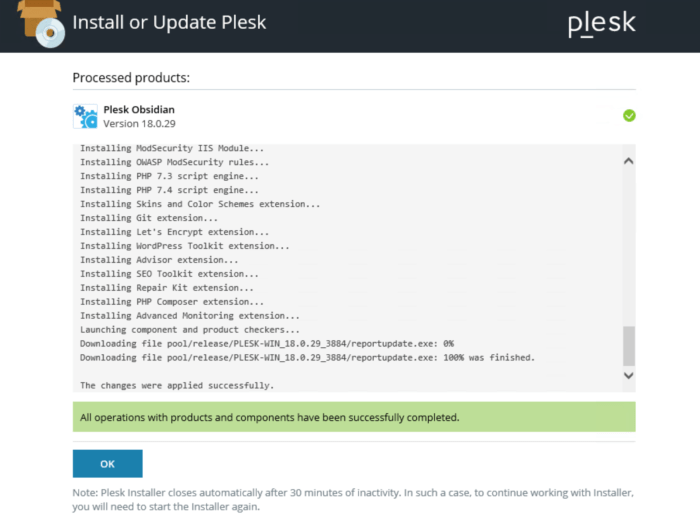 Conclusie
Gefeliciteerd, je hebt Plesk geïnstalleerd op je Windows Server.