Entire Machine restore with Snel Cloud Backup on Linux
In this article, you will learn how to restore an Entire Machine  with Snel Cloud Backup on Linux.
Prerequisites
Step 1: Log in to your client area
Log in to your client area via https://my.snel.com/clientarea/.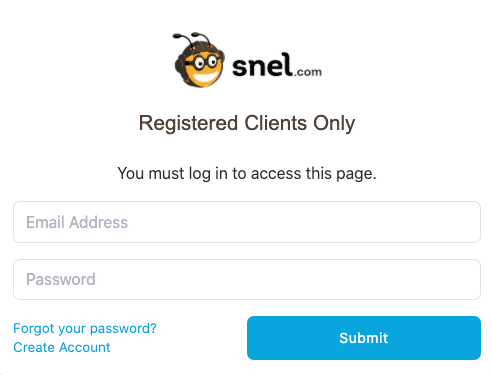 Step 2: Basis OS installation
Install the used operating system with base installation
Step 3: Boot to rescue
Boot the system to rescue
Step 4: Log in using SSH
You can ignore this warning:
@@@@@@@@@@@@@@@@@@@@@@@@@@@@@@@@@@
@ WARNING: REMOTE HOST IDENTIFICATION HAS CHANGED! @
@@@@@@@@@@@@@@@@@@@@@@@@@@@@@@@@@@
IT IS POSSIBLE THAT SOMEONE IS DOING SOMETHING NASTY!
Someone could be eavesdropping on you right now (man-in-the-middle attack)!
It is also possible that a host key has just been changed.
The fingerprint for the ECDSA key sent by the remote host is

You must be logged in via SSH as sudo or root user. Please read this article for instructions if you don't know how to connect.
Step 5: Prepare restore
We are using rescue mode which means that the disk is not mounted. Let's mount it first:
mkdir -p /mnt/ROOT/
mount /dev/sda1 /mnt/ROOT
Step 6: Install backup agent
Install the Snel Cloud Backup agent see the instructions here.
Step 7: Log in to Snel Cloud Console
Log in to https://backup.snel.com. Once you a logged in, click "Restore".
Step 8: Start Restore
Once you are logged in, click "Restore".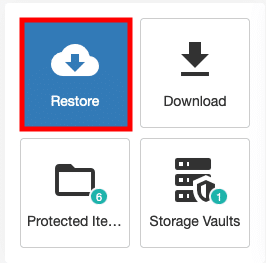 Select the correct agent of the server you want to restore
In our case, the rescued agent has the name "sysresccd".
By default the backup agent will only show the latest backup restore point. To load all restore points click "Show all".
In the next screen, it will ask from which server you want to restore the data, in this case it's s34595.xxxx.com.  Select the restore point which you want to restore and click "Next > ".
We want to restore an entire machine, therefore we keep "All items" selected and click "Next >".
We want to restore it to a specific folder. In this case it's  /mnt  since the agent will restore it with "Root" appended. Start the restore process by clicking "Restore".
Step 9: Monitor restore
It is safe to ignore the "Warning" messages in the restore logs.
Navigate to "History -> Job History" in the menu. Find the backup process restore "type" and click "Report"
Step 10: Filesystem check
When the restore is done, unmount the driv:
umount /mnt/ROOT

Perform a filesystem check. For EXT2 / EXT4 filesystems
fsck -y /dev/sda1
For XFS filesystems
xfs_repair -y /dev/sda1
Step 11: Reboot
Exit the rescue environment and boot the server into the operating system.
Step 12: Check Operating System
The server should now be up and running. In this step we check if the system is working correctly, by checking the services on the server which we expect to be running. Like webserver, mailserver, database etc..
Conclusion
In this article we have described how you can restore an Entire Machine with Snel Cloud Backup, when it's required to fall back to your backup.  If you need a certified Snel Cloud Backup engineer or if you need help with protecting your data, please do not hesitate to contact us at [email protected].
Do you want to learn more about our Backup solutions? Check out our Snel Cloud Backup page.