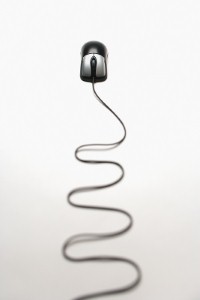 If you're looking to increase the visibility of your business, having a good website is obviously a must. But with a wide range of hosting applications providers out there to help with this, it could be a challenge for small firms to determine what the best option for them is. Therefore, there are several key things you need to consider when looking for a quality hosting applications provider. High on the priorities for many enterprises should be the reliability and speed of access of the host.
This is something you can be confident you will get if you opt for dedicated servers with instant setup from SnelServer.com. As well as allowing you to get up and running straight away, with no need to wait hours or days, we understand that availability is vital to our customers. This is why we offer 99.9% uptime on all our products, along with third party monitoring so you are aware of exactly what you are getting. Data transfer speeds are also a crucial consideration, as the more bandwidth offered, the faster people will be able to access your site. SnelServer.com provides bandwidth pooling as part of our packages, which means if one of your servers is at its limit, you can pool your traffic across other servers that still have capacity available. This saves you money and ensures your site always works as efficiently as possible.
The amount of control you get over your servers should also be a factor when looking for a quality hosting applications provider. Tools such as dedicated KVM (keyboard, video and mouse) over IP make it easy to control a server independently wherever the user is, while the ability to integrate the control panel seamlessly into your systems will also make the management of your site much easier. For many growing businesses, flexibility may also be important. It may be difficult to expand your operations if you are locked into a long-term contract. This is why services that provide the ability to upgrade easily at any time could be highly useful.