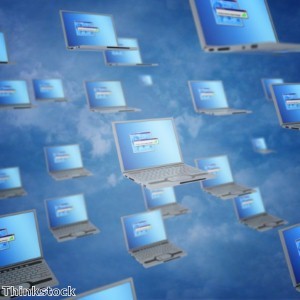 Many businesses may be eagerly awaiting the launch of Windows Server 2012 next month and already be planning how they will use its improved features to boost their company.
The operating system is set for launch on September 4th and will be available for use on snelserver.com dedicated servers, which offer fast and reliable hosting for data centres which options ranging up to hexa-core machines. One of the benefits of the new system for many organisations is likely to be its updated virtualisation abilities through its latest Hyper-V toolset. It was noted by Martin Brinkmann of Beta News that this solution is helping Microsoft make great strides in catching up in the virtualisation market, which it has been playing catch-up in for many years, as it was slow to get involved in the area.
The edition of Hyper-V that will come as part of Windows Server 2012 – version 3.0 – was noted by the writer to be designed to compete head-to-head with current market leader VMWare, which has been the dominant virtualisation software for around ten years. He highlighted several key features of the update that should make it a viable competitor to VMWare, such as the capacity to support up to 32 virtual CPUs and support for virtual machines with up to 512 GB of RAM. The toolset will also offer better scalability than previous versions and include a new extensible virtual switch that allows one virtual machine to communicate with another.
Mr Brinkmann observed: "As Microsoft moves forward to make the system more flexible, the product is in part dependent on the acceptance of the Windows 8 OS before pushing too many updates onto the public."
The potential benefits that Hyper-V 3.0 may ring to enterprises were also recently highlighted by ZDNet, which observed the improved capabilities of this feature alone will be worth the cost of upgrading to Windows Server 8. The publication noted it well be especially useful to companies that are looking to reduce the costs of virtualisation and run high-performance applications. Click here for the latest affordable dedicated servers with instant setup.