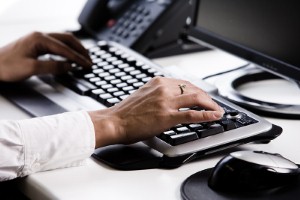 A competition for Linux security experts is set to begin later this month to raise awareness of the need for a greater number of professionals who are proficient with this system.
The challenge has been organised by Sophos with the help of Cyber Security Challenge UK and will require contestants to detect a series of attacks against Linux-based servers, detail exactly how the system has been compromised and offer recommendations on how to fix the problems. Registration for the test closes on August 22nd, with the Sophos Linux Challenge to launch on August 27th.
It was noted by the security firm that it is essential more people are trained in security skills for Linux. "Given that the vast majority of the web's infrastructure is based on Linux systems and with more than 85 per cent of threats targeting companies via the web, Linux security skills are essential," it stated. However, the firm noted that despite this need, there is a serious skills gap in the area.
Director of technology strategy at Sophos James Lyne said: "We still need to do much, much more to teach vital skills like Linux programming in schools and universities and to nurture the young Linux generation."
He observed one of the key trends in IT security this year has been coming up with ways to counter password and password hash stealing, which has become a much more common goal for cyber criminals. Mr Lyne suggested this is because many organisations are failing to adequately secure their data. The expert noted this is especially frustrating because weak password hashes, malware distribution and database theft are often easily preventable by following simple best practice procedures. He said this is "further evidence that the right focus and skills aren't often in place".
It was noted that the competition will identify new talent to meet the growing need for skilled professionals in the cyber security sector. Sophos observed individuals with these skills are likely to become increasingly important to employers and the test has therefore been designed to pinpoint the abilities bosses will demand.