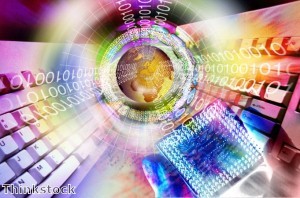 Dedicated servers with fast, reliable transfer speeds could be a necessity for a growing number of businesses in the coming years, as the amount of data they have to deal with is set to surge.
It was noted by Dominic Pollard, editor at the Big Data Insight Group, that: "One thing goes without saying – the amount of data that we are generating and storing is increasing exponentially."
Therefore, it may be essential for firms to have robust, fast and reliable servers and networks in order to cope with this. Solutions such as the unmetered dedicated servers that are being launched by snelserver.com – which have no restrictions on how much data customers can transfer – may therefore be key components of many businesses.
As these products offer dedicated uplink ports, users will also not have to worry about bandwidth issues caused by having to share with other users, making them ideal for any hosting purposes.
This is likely to become an increasingly important issue for firms in the next few years, as data volumes grow even further. Mr Pollard explained: "It is certainly foreseeable that in a couple of years' time the amount of data that we are generating and storing today, both as individuals and entire organisations, will look comparatively tiny."
To put this into context, Mr Pollard observed that at the moment, users around the world currently upload 48 hours of video to YouTube, send over 200 million emails and make around 47,000 App Store downloads every minute. Already, computer users are generating more electronic data every day than they did in the whole of 2003. He stated this is a result of the "explosion" of online consumer activity, which has been helped by new technologies such as smartphones and tablets.
Mr Pollard added businesses can also be confident that the ability to store, access and analyse the huge amount of data being generated will improve at a similar pace in the coming years, aided by new technologies such as cloud storage, sharing and compute power solution. Click here for the latest affordable dedicated servers with instant setup.