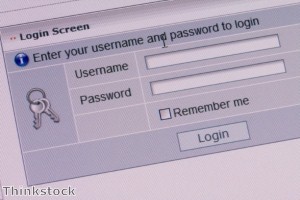 Keeping close control over where cardholder data is kept will be an essential step for any firms looking to become PCI compliant. It was noted by Dark Reading that although the 12 key requirements and 221 subrequirements for PCI certification have been in place for over six years, many businesses are still struggling to comply despite exhaustive training and the threat of financial penalties.
According to figures from Verizon's 2011 Payment Card Industry Compliance Report, just one in five companies met every one of the must-pass requirements during their first attempt at validation last year, leaving 79 per cent of firms to go through further remediation. The publication observed one common reason for failing a PCI audit is a lack of control over where cardholder data is stored. It was noted by Sushila Nair, security specialist with BT Global Services, that the era of cheap storage has led to many difficulties for companies.
She said it is a significant challenge for firms to understand where the perimeter of their secure network is, as this is changing all the time. As a result, it is common for confidential data to leak into parts of a system where it should not be. John Nicholson, an attorney who specialises in IT compliance issues, told Dark Reading that another problem is companies do not understand how much data they are required to keep, which results in them storing more information than necessary "simply because they always have". "I've seen clients retain data because they believe – usually incorrectly – that they need the data for audit purposes or other legal or regulatory purposes," he said. "They confuse the need to retain transaction history with the need to retain the cardholder data itself."
Other common issues highlighted by Dark Reading include an over-reliance on technological solutions to manage their data, which can result in overlooking the need for string processes and staff training. Bob Russo, general manager of the PCI security Standards Council, explained advanced technologies are not useful unless a firm has well-trained staff to install and manage it correctly.
Find out more on how to maintain a dedicated server at Snel.com.